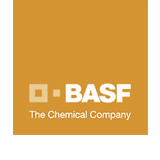 BASF- We create chemistry for a sustainable future. We combine economic success, social responsibility and environmental protection. Through science and innovation we enable our customers in almost all industries to meet the current and future needs of society. Across all industries, customers expect solutions that help improve quality, increase comfort and reduce energy consumption. As an innovative partner we offer considerably more than just high-value products: We support our customers in facing a multitude of challenges and offer them tailor-made solutions.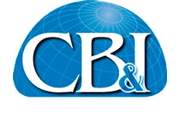 CB&I (NYSE: CBI) is the most complete energy infrastructure focused company in the world and a major provider of government services. Drawing upon more than a century of experience and the expertise of approximately 50,000 employees, CB&I provides reliable solutions while maintaining a relentless focus on safety and an uncompromising standard of quality. As one of the most complete providers of a wide range of services including design, engineering, construction, fabrication, maintenance and environmental services, no project is too big for CB&I. Our timely and cost-effective solutions not only satisfy our customers' needs, but also improve the quality of life for people around the world.

DAELIM Group started out with the establishment of Daelim Industrial in 1939. The Daelim Industrial Petrochemical Division leads all Korean builders in terms of technological expertise and total output volume in the petrochemical sector. The Division's diverse product portfolio spans everything from feed stocks to higher value-added petrochemicals. Strategic alliances (Poly Mirae, Yeocheon NCC, and KRCC) have been made with domestic and foreign competitors to secure global competitiveness.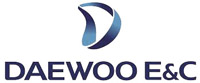 DAEWOO International Corporation, with its roots going back to 1967, has been serving a leading role in Korea's economic development through export enlargements. Daewoo International Corporation emerged as a company dedicated to international trading and investment when the international trading and construction sector of Daewoo Corporation was spun off into three companies. The Oil & Gas team is well acknowledged as a reliable partner by sellers and buyers, handling around 1.5 million tons of petroleum products such as Crude Oil, Gasoline, Jet Fuel (Kerosene), Gas Oil, Fuel Oil, and LPG, trading mostly in the Asian market.

The Dubai Electricity and Water Authority (DEWA) was formed on 1 January, 1992.Today, after near about five decades, DEWA is an inspiring success story known for its efficiency and reliability in every facet of its operations. Constant planning and forecasting to meet the growing demands of the customer has always been DEWA's well entrenched philosophy. Owing to this policy, the Authority has come a long way in serving the customers and thereby making its own contributions to the economic growth of Dubai.Today DEWA employees a workforce of about 8,900 employees who constantly endeavour to see that both the quantity and quality of services provided are of the highest standards in consistency and reliability to ensure its continued success in the years to come.
DODSAL Engineering and Costruction  is the flagship business of the Dodsal Group. The holding company for Dodsal Group's activities has successfully implemented and executing projects for over five decades since 1960, in over 22 countries in the Middle Est, Europe, Africa, the Indian Subcontinent and South Asia, in all kinds of adverse topographical conditions. On its projects, Dodsal deploys full time Project Management task forces comprising of project personnel from all disciplines, including Project Management, Engineering, Procurement, Construction, Commissioning and Project Support Services. Most of the project personnel have rich prior experience of working with regional and international Energy companies and are readily available as a part of the in-house task force for deployment.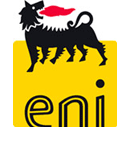 Founded sixty years ago, Eni today, more than ever, is a close, open and dynamic company. Its key values are sustainability, culture, partnership, innovation and efficiency, which are communicated across the world by a symbol, the six-legged dog. Eni is committed to promoting its principles among its stakeholders, in particular its suppliers, industrial partners, organisations, clients and consumers through the sharing of its values and objectives, trust and reciprocal knowledge.

ENgineering for the  Petroleum & Process Industries (ENPPI) was established on January 15th, 1978 and is currently working under Egyptian Investment Law 8 for 1997. Enppi provides fully integrated engineering, procurement, construction supervision, and project management services for the petroleum, petrochemicals, power, and other related industries  in Egypt, MENA region and worldwide. Our vision:  "To attain a leading position among the international  engineering and EPC / Lump sum turnkey contractors executing projects in the field of Oil & Gas, Petrochemicals and process industries".

Foster Wheeler is a global engineering and construction company and power equipment supplier, with a reputation for delivering high quality, technically advanced, reliable facilities and equipment on time, on budget and with a world-class safety record.  Our mission is to be the best. Our people are the key to our success and are our most important asset. Foster Wheeler has over 60 years of experience in the chemicals, petrochemicals and polymers industry. We've completed thousands of projects, from consultancy and small process unit revamps to large integrated grass roots complexes.

GEP, Global Engineering and Procurement is an engineering services company based in London, UK.  We have been involved in projects in oil, gas and power generation, as well as major industrial complexes. Our services include design, procurement and project management.  Our Markets include the Middle East, Africa, and Central Asia. Our speciality is to deliver turn-key projects in an efficient and cost effective manner. This is achieved by close liaison and co-operation with local specialist contractors to the satisfaction of our clients and end users.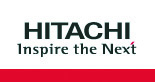 Hitachi marked the 100th anniversary of its founding in 2010. As we begin the next 100 years, Hitachi will by pursue growth in both global and Japanese markets, focusing on the Social Innovation Business, which is aimed at creating sophisticated social infrastructures based on information technologies. Our goal is to keep our promises to our stakeholders and to society by rebuilding a strong Hitachi. We will strengthen Hitachi by adopting business models based on facilitating collaboration among information, power, and electrical industries at earlier stages of product and project development.

The Linde Group is a world leading supplier of industrial, process and speciality gases and is one of the most profitable engineering companies. Linde products and services can be found in nearly every industry, in more than 100 countries. A success story that began with the separation of air. Our strategy is geared towards sustainable earnings-based growth, and it focuses on the expansion of its international business with forward-looking products and services. The Engineering Division is a leading technology partner for plant engineering and construction worldwide. Our global success is built on our extensive process engineering expertise in the planning, project development and construction of turnkey industrial plants.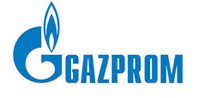 Gazprom is a global energy company. Its major business lines are geologicalexploration, production, transportation, storage, processing and sales of gas, gas condensate and oil, as well as generation and marketing of heat and electric power. Gazprom views its mission in reliable, efficient and balanced supply of natural gas, other energy resources and their derivatives to consumers. At present, the Company actively implements large-scale projects aimed at exploiting gas resources of the Yamal Peninsula, Arctic Shelf, Eastern Siberia and the Far East, as well as hydrocarbons exploration and production projects abroad.

The Karachaganak field, discovered in 1979, is one of the world's largest gas and condensate fields. It's located in north-west Kazakhstan and covering an area of over 280 square kilometres. The Karachaganak Venture brings expertise and knowledge from five oil & gas companies – BG Group, ENI, Chevron, Lukoil and KazMunaiGas. Together they share their experience and expertise with the Republic in looking at both domestic and export options for maximising the value of these resources. In 1997, Venture partners set out with the former State Oil & Gas Authority to develop the vast reserves of Karachaganak, and they have applied industry leading hydrocarbon technology to one of the world's most complex reservoirs. Today, Karachaganak is producing at record levels and is the largest gas producing field in Kazakhstan.

LUKOIL is a major international vertically-integrated oil & gas company, accounting for 2.2% of global output of crude oil. The strong position, which the Company enjoys today, is the fruit of 20 years work to expand the reserve base, increasing business scale by seeking out and executing strategic transactions.LUKOIL is implementing oil & gas exploration and production projects in 12 countries. The Company is also taking part in projects in 5 countries outside Russia. Most activity is concentrated in four federal districts of the Russian Federation: the North-West, the Volga, the Urals and the South.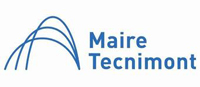 Maire Tecnimont Group is a leading world player in Engineering & Construction, Technology & Licensing and Energy & Ventures, focused on plants for the Oil & Gas, Petrochemicals and Fertilizers processing industries with competences in Power Generation and Infrastructure.
Nigeria Agip Oil Company (AGIP NAOC) is owned by the ENI GROUP. It was incorporated as a limited liability company on May 17, 1989, to harness Nigeria's vast natural gas resources and produce Oil & Gas for export. Mission StatementTo produce and export OIL&GAS EXPLORATION &PRODUCTION safely, reliably and profitably, and to grow the business to its full potential, helping to maximize the value of Nigeria's gas reserves. Our Vision:To be a world class OIL&GAS company helping to build a better Nigeria.

NESTE OIL is a refining and marketing company, with a production focus on premium-quality, lower-emission traffic fuels. The company produces a comprehensive range of major petroleum products and is the world's leading supplier of renewable diesel. The company had net sales of EUR 17.9 billion in 2012 and employs around 5,000 people. Neste Oil's share is listed on the NASDAQ OMX Helsinki. Neste Oil is included in The Global 100 list of the world's most sustainable corporations and has been selected into the Dow Jones Sustainability World Index for several years in a row. Forest Footprint Disclosure (FFD) has ranked Neste Oil as the best performer in the oil & gas sector. Also, Neste Oil monitors and measures greenhouse gas emissions across all its operations, and reported on them in succession as part of the Carbon Disclosure Project (CDP).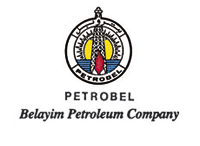 PETROBEL - In the early beginning, El-Ahlia Petroleum Company was formed in 1953. In 1955 Belayim the first land field was discovered. In 1961 Belayim marine field was discovered. Balayim was the first marine field in Egypt. In 1978. Belayim Petroleum Company PETROBEL has been established in accordance with the investment law No. 16 of 1978. PETROBEL is one of the Egyptian General Petroleum Corporation companies jointly owned by ENI.PETROBEL main activities are exploration, and development of oil & gas fields and the production of oil, gas and condensates. BETROBEL produces 210.000 barrel/day of oil and condensates, 1150 million cubic feet/day of Gases, 650 ton/day of LPG

Rosetti Marino is an integrated Group of Companies providing engineering and construction services to various industrial sectors including Oil&Gas, Petrochemical, Chemical, Power and Shipbuilding. With strong engineering and project management capabilities and solid construction know-how backed by its own state-of-the-art industrial facilities, the Group is a reliable partner for EPC delivery of a wide range of offshore and onshore plants and products. Nowadays, to meet the demand of both mature and emerging markets, operations are carried out in Rosetti Marino's original location in Italy but also abroad through partnerships and joint ventures with international partners.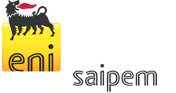 SAIPEM is a large, international and one of the best balanced turnkey contractors in the oil & gas industry Saipem has a strong bias towards oil and gas related activities in remote areas and deepwater and is a leader in the provision of engineering, procurement, project management and construction services with distinctive capabilities in the design and the execution of large-scale offshore and onshore projects, and technological competencies such as gas monetization and heavy oil exploitation.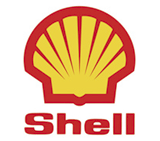 SHELL - We help to meet the world's growing energy needs in economically, environmentally and socially responsible ways. Our Business Principles have guided our choice of portfolio and products, and governed the way we operate for over 30 years.From exploring and producing oil and gas to the development of new energy sources discover how our businesses are helping to meet the energy needs of society, in ways that are economically, socially and environmentally viable.Energy is vital to our daily lives. It helps us produce food, fuel transport and power communication channels across the world.At Shell, we use human ingenuity, innovation and technology to unlock the energy our customers need to power their lives in the years ahead, while aiming to limit our impact on the environment.

Surgutneftegas is one of the Russian oil majors involved in oil and gas production and exploration, gas processing, power generation, output and marketing of petroleum products, petrochemicals and gas productsSurgutneftegas, as a vertically-integrated company has been operating on the market for more than 15 years. But the enterprises affiliated by the Company in the period of oil-sector privatization in Russia have quite rich history, have a 45 year experience in oil production, 43 years of operation in the sphere of oil refining, from 50 to 100 years of operation in the sphere of oil-products supply.

TECHINT Engineering & Construction provides engineering, procurement, construction, operation and management services for large-scale projects at a global level. The company's multi-local presence allows it to have deep knowledge of the technical standards, laws and regulations, taxes, financial entities, labor unions and subcontractors in the regions where it operates. Thanks to its broad experience and its local roots in every country where it operates, Techint Engineering & Construction is able to develop high complexity projects, from design to start up, protecting the environment and ensuring the welfare of the communities. With more than 65 years of experience and employing 21,000 people worldwide, it has completed more than 3,500 projects in America, Europe, Asia and Africa.

Technip is a world leader in project management, engineering and construction for the energy industry. From the deepest Subsea oil & gas developments to the largest and most complex Offshore and Onshore infrastructures, our 36,500 people are constantly offering the best solutions and most innovative technologies to meet the world's energy challenges. Present in 48 countries, Technip has state-of-the-art industrial assets on all continents and operates a fleet of specialized vessels for pipeline installation and subsea construction. Technip shares are listed on the NYSE Euronext Paris exchange and the USA over-the-counter (OTC) market as an American Depositary Receipt (ADR: TKPPY).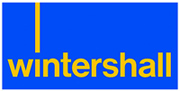 Wintershall is Germany's largest crude oil and natural gas producer. We explore and produce oil and gas in Europe, North Africa, South America, Russia, the Caspian Sea region, and the Middle East. We have been active for over 80 years and have a workforce in excess of 2,000 employees from more than 40 nationalities. As a wholly owned subsidiary of the chemical group BASF in Ludwigshafen, we base our success on our technical know-how and strong international partnerships.